Orba Restaurants, Bars & Cafes
Following are some of the restaurants and bars in Orba. We have included links to websites or Facebook pages, opening hours, prices and contact details where we can, but please note that these can change and we may not be aware of these changes. We'll be reviewing this page regularly, but please let us know if you spot a mistake!


Click here to view some other restaurants close to Orba.

Click here to view a map showing location of all Orba's restaurants (thanks to Lisa Helen Ayling)

Read Trip Advisor's reviews of Orba restaurants - perhaps even add your own comments!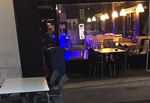 Cafe Andreu
Calle Major, Orba | Tel: 647 699 447 (general number)
Open 7 days, 7.30am until approx 10pm
Sandwiches, breakfasts, pastries, cocktails, beers and daily offers.
View Cafe Andreu's Facebook page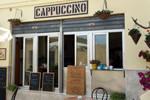 Cappuccino
Pasaje Dalt 3, Orba | Tel 965 583 546
Freshly roasted coffee, smoothies, cold drinks, homemade cakes, pastries, sandwiches, eggs benedict.
Open Tuesday - Saturday 9.30am - 4pm
View Cappuccino's Facebook page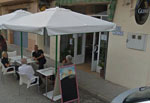 Bar Cheers
Avenida Americas 71, Orba | Tel: 666 414 599
Quiz night on Wednesdays, Karaoke on Saturdays
View Cheers Bar's Facebook page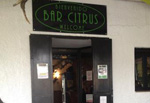 Citrus
Partida Plans 1, Orba | Tel: 622 949 879
Email: admin@citrusbistrobar.com
Reserve your table using online service here and receive realtime confirmation, or call 622 949 879. Closed Tuesdays. Homemade cakes, snacks, sandwiches, English breakfasts, live music, quiz nights, live sports on a big screen, afternoon teas, etc
View Citrus Bar's website and Facebook page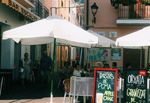 Bar Escales & Hostal
Plaça d'Espanya, 8, Orba | Tel: 965 584 117 (for bar) or 965 583 536 (for Hostal reservations)
Tuesday - Sunday 8am - 3pm | Closed Mondays
Takeways available. Also tapas, plato del dia, sandwiches, homemade desserts
View Escales' Facebook page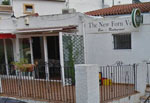 El Forn Vell
Carrer de L'Ermita 23, Orbeta | Tel: 626 699 652
Closed Tuesdays | Open till 10pm other days except Sunday when they close at 9pm
Takeways, lunches, sandwiches, sports on TV, pool table, etc.
Visit Forn Vell's Facebook page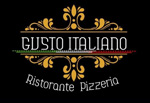 Gusto Italiano
Calle Mayor 23, Orba | Tel: 865 517 311 | 675 642 714
Open 7 days from 1pm - 3.30pm and 6.30pm - 11pm
Home deliveries also available
Visit their Facebook page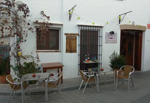 Cal Morell
Calle D'Enmig 18, Orbeta | Tel: 965 58 40 00 / 676 766 927
Check with them for current opening hours
Price depends on main course selected
View Cal Morell's Facebook page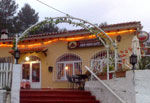 New India Gate
Carretera Orba - Benidorm, Km 12, Orba (next to petrol station) | Call or Whatsapp 662 573 977
Eat in or home delivery. Contact them for opening hours. Free delivery over €30 if less than 10km away
Visit New India Gate's website or Facebook page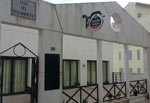 Club de Pensionistas
(Pensioners Club)
Calle Canonigo Sendra 45, Orba | Tel: 965 583 279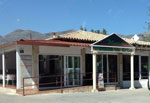 Pizzeria Piscina
Calle Partida Marjal, 6 Orba | 965 583 372
Closed on Wednesdays. Open 1pm - 3.30pm and 7pm - 11pm
Authentic pizzas (Italian owned), pastas, steaks, fish, etc. Also takeaways and home deliveries
View Pizzeria Piscina's Facebook page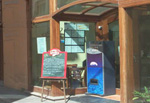 Restaurante La Plaça

Calle Sant Françesc 2, Orba |865 716 294 or 642 258 853 | email: elenaiunas@gmail.com
Open 9am - 10pm daily except Monday 9am - 4.30pm and closed Tuesday.
Menu del dia from €10 for 3 courses and wine, a la carte also available
Visit Plaça's Facebook page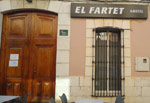 El Fartet
Calle Mayor 20 | 965583207 / 672771311 (Dana)
Closed Sundays, Thursdays 7am - 3pm, all other days 7am - 11.30pm
Visit El Fartet's Facebook page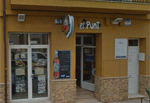 Bar Punt
Avenida de las Americas 33 | 633 207 375 (Maria Jose)
Open Monday - Saturday 6.30am - late (Sunday closed)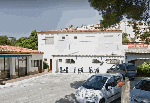 El Quijote
Partida Plans 12, CV731 - Carretera Orba-Benidoleig Km 0.5km, Orba | Tel: 744 656 398
Closed Monday | Tuesday & Wednesday 12 - 3pm and 7pm - 10pm, Thursday & Friday 7pm - 10pm, Saturday & Sunday 12 - 3pm
Visit El Quijote's Facebook page




Click here to view a map showing location of all Orba's restaurants (thanks to Lisa Helen Ayling)