Transport
This page gives information on transport available in the Orba area, including bus, train, motoring, taxis and tram services. It also offers info about Beniconnect airport transfers and airport parking.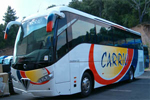 Bus
Local Buses
There is a public bus service from Orba to Dénia bus station run by Autocares Carrio from the bus stop at the roundabout on the west side of the village at the junction of the CV-715 and CV-718 (Fontilles).
Transportation to the bus stop is available for people with difficulty of movement who want to take the bus. You have to make an appointment with the police at 686427899.
The service runs from Jalon to Denia on Monday - Friday, 4 times daily. You can view the bus timetable at their website. The bus stops at several villages on the way, and also at La Marina Shopping Mall and Denia Hospital. Total journey time from Orba to Denia is approximately 50 minutes.

Regional Buses
For information, destinations and timetables visit the following website: https://www.alsa.es/en/



Train
The train service in Spain is excellent, especially the high speed trains (AVEs) which run between most of the main cities. A train service to Valencia is available from Gandia and takes about 50 minutes, but if you go to Xeraco, the first stop north of Gandia, you can park for free. If you are taking the high speed rail service elsewhere the local leg (cercania) of the journey (ie Xeraco to Valencia) is free. The Renfe website gives timetables and allows you to book online. Please note that there are two stations in Valencia, Estacion del Nord and Joaquin Sorolla so check your tickets to be sure you know which station your train arrives at or leaves from. The two stations are close and a free shuttle bus runs regularly between them, taking just a few minutes, or you can walk in about 10 minutes.
This website is really useful if you're trying to book rail travel within Spain.

Trainline
Trainline is the leading train and bus ticket company in Europe with information about routes, fares and travel schedules from 270 train and bus operators in 45 countries, so that everyone can buy tickets quickly, saving time and money and avoiding setbacks.
Motoring
There is a great deal of information available about motoring in Spain and some of it can be very confusing. We've put together useful links about motoring, driving rules and laws, ITV tests, Spanish driving licence issues, etc.



Taxis
Except in the cities and large towns, taxis are not freely availably in this area of Spain, as they are in the UK, and there is currently no taxi service in Orba. There is a taxi service in Parcent which we have heard is very reliable - contact them on 677 216 639 or email
taxiparcent@gmail.com
Please note that Spain has strict drink driving laws, only allowing 0.5 milligrams of alcohol per millilitre of blood. If you're a new driver (ie one who passed the test within the last two years) the alcohol limit is only 0.1mg.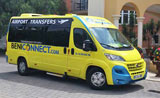 Beniconnect
They have unfortunately stopped the valley service which went direct to Orba but Beniconnect run an airport shuttle bus between Alicante and various locations including Denia which currently costs €28 each way/person (check website to confirm cost). It is available 7 days a week for all flights arriving between 9am and 9.30pm in the winter and 9am and midnight in the summer (from April 1st). Booking is necessary at least 24 hours in advance either via their website, by telephone on 965 850 790. Private transfers are available to and from Alicante, Valencia and Murcia airports - contact Beniconnect direct for more information.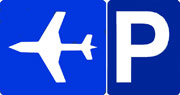 Airport Parking
Orba is in a good position being equidistant from Alicante and Valencia airports. There are many options available for airport parking at Alicante and Valencia Airports. We have listed a few here with links to their websites.

Tram

Note: The tram service L9 from Denia is about to start again - more information soon.
There is no Renfe train service running down the coast between Gandia and Alicante, but the Costa Blanca or Alicante Metropolitan TRAM (TRAM Metropolitano de Alicante), operates within Alicante city and the surrounding area and runs for 93 km along the northern coast of the province from Alicante. The network stops at many places along the coast between Alicante and Dénia, including Terra Mitica. This narrow gauge light railway combines different modes of rail services: a partially underground modern tramway through Alicante city centre, and a tram-train from Alicante to Benidorm, and onwards by tram on line L9 from Benidorm to Altea, Calpe and eventually to Dénia.

Information, route maps and timetables can be found at the official website: www.tramalicante.es. Timetables can also be obtained from Dénia station on Passeig Del Saladar, or from tourist information offices.

This website also provides useful information, although we cannot guarantee it is kept up to date like the official website above.