Restaurants, Bars & Cafes close to Orba
Following are some of the restaurants and bars situated close to Orba. We have included links to websites or Facebook pages, opening hours, prices and contact details where we can, but please note that these can change and we may not be aware of these changes. We'll be reviewing this page regularly, but please let us know if you spot a mistake!

Click here to view restaurants in the village of Orba.

Read Trip Advisor's reviews of Orba restaurants - perhaps even add your own comments!



Buddha Eyes (Indian)
Calle Sant Rafael 60, 03780 Pego | Tel: 965 088 159 / 687 240 242 - NOTE original location was same street No 12
Closed Monday lunch | Opening hours 12 noon - 3.30pm, and 6pm - 11.30pm
Special Dinner Menu €17.95 or a la carte
Visit Buddha Eyes website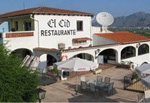 El Cid
Rincon del Silencio, Ctra Benidoleig-Pedreguer Km1, Benidoleig | Tel: 966 404 364
Opening hours Monday, Tuesday, Saturday, Sunday 9am - 5pm, Wednesday & Friday 9am - 11.30pm
A la carte, snacks, sandwiches, Sunday carvery. Also caters for private functions and parties and has regular quiz nights
Visit El Cid's website or visit their Facebook page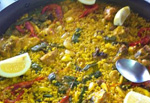 L'Era (Paella)
Calle l'Era 15, Parcent | Tel: 966 405 298
Paella their speciality every lunchtime from €12 for 3 courses including wine
Closed Wednesdays | Open lunchtime only 12 noon - 4pm
View L'Era's Facebook page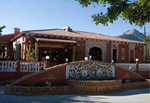 Nou Portet
Carretera CV715 Km 2,3 Murla | Tel: 865 777 619 / 602 527 586
Closed Mondays | Other days 1pm - 4pm and 7pm - 10pm
Menu del dia from €14.90. Vegetarian menu available from €16.90 - 3 courses (inc one drink)
Tuesday - Saturday, Sunday €18.30 Visit Nou Portet's website
Visit Nou Portet's Facebook page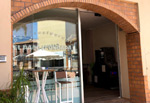 Raco d'Ondara
Plaça d'Espanya, 8, Orba | Tel: 965 584 117 (for bar) or 965 583
Open 6 days 9.15am - 4pm, 7pm - 11.30pm | Closed Tuesdays
Menu del dia, a la carte, the best carajillo quemado!
View Raco d'Ondara's Facebook page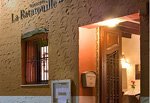 Ratatouille
Calle Mayor, 14, Sanet y Negrals | Tel: 966 408 326
Closed Sundays & Mondays | Open Tuesday - Saturday 1pm - 3pm, and 7pm - late
Menu del dia from €18.00 for 3 courses excluding drinks, A la carte also available
Visit Ratatouille's website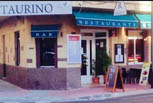 Taurino
Avenida Dr Fleming 42, Ondara| Tel: 696 796 316
Closed Mondays. Tuesday - Sunday 1pm-3.30pm and 7pm-10.30pm
Menu del dia from €11.00 for 3 courses excluding drinks
View Taurino's website which includes their menu, and their Facebook page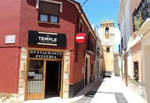 El Temple
Jacinto Benavente 6, Benidoleig | Tel: 966 404 632
Closed Mondays and Tuesdays. Wednesday - Sunday 1pm-3.30pm and 7.30pm-10.30pm
View El Temple's website which includes their menu, and their Facebook page