Local Shops in Orba
Following are some of Orba's local shops. We have included links to websites or Facebook pages, opening hours and contact details where we can, but please note that these can change and we may not be aware of these changes. Please let us know if you want us to add something, or if you spot a mistake!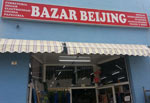 Bazar Beijing
Calle L'Alter 7, Orba
Monday - Saturday 9am - 9pm, Sunday 9.30am - 3.30pm
Household goods, plants, etc.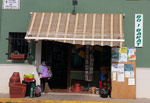 Bo i Barat
Avenida Fontilles , Orba | Tel: 965 58 38 66
Opening hours 10am - 1pm and 5pm - 8pm Monday - Saturday
Household goods,gifts, etc.
Visit Bo i Barat's Facebook page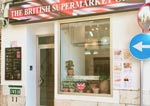 British Supermarket, Cafe & Takeaway
Avenida Denia 3, Orba
Opening hours: Monday - Saturday 9am - 3pm
Sunday 9am - 2pm
British supermarket favourites, hot buttered crumpets, homemade burgers, stone baked pizzas, Lavazza coffee, sausage rolls, bocadillos, hot dogs, etc
Visit British Supermarket's Facebook page
>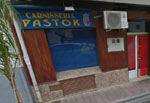 Carnisseria Pastor / Butcher
Fernando Miguel Pastor Berenguer
Calle Major 6, Orba | Tel: 965 584 169
Open Monday - Friday 9am - 1pm and 5pm - 8pm,
Saturday 9am - 2pm
Local butcher
Visit Carniceria Pastor's website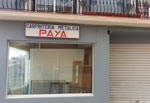 Carpinteria Metalica Paya
Carrer de l'Alter, 19, Orba | Tel: 965 583 816
Metalwork, doors, windows, gates, etc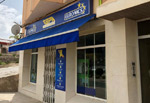 Cepa Electroservicios (Euronics)
Av. del Port 12, Orba | Tel: 965 583 493
Opening hours Monday - Friday 9.30am - 1.30pm and 5pm - 9pm | Saturday 9.30am - 1.30pm
Electrical household goods, domestic appliances. Now owned by Dani Cepa Picón
Visit CEPA Electroservicios Facebook page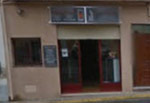 Chimeneas Miralles
Avenida Denia 58, Orba | Tel: 965 583 047
Log burners, gas fires, barbeques, ovens, metalwork, servicing of fires, chimney sweeping, etc
Visit Chimeneas Miralles Facebook page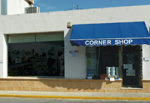 Corner Shop (English Supermarket)
Avenida Fontilles, 32B, Orba | Tel: 658 811 636
Opening hours: Monday - Friday 9am - 4pm, Saturday 9.30am - 4pm. Summer opening hours in July and August - 9am until 2pm and 4pm until 7pm Monday to Friday and Saturday 9.30am until 2pm
English groceries, greetings cards, frozen goods, flower orders, good value pool chemicals, international phone cards, etc. They also offer a postal service using Easypost every Monday, Wednesday and Friday around 11:30am. Contact them to confirm current costs (no extra charge for coloured envelopes). Parcels and recorded delivery service also available.
Visit Corner Shop's Facebook page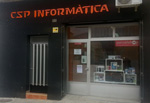 CSP Informatica
Avenida Americas 1, Orba | Tel: 965 584 608 / 607 987 072
Opening hours Monday - Friday 10am - 1pm and 5pm - 7.30pm
Computer and accessory sales and repairs
Visit CSP Informatica's website