Utilities in Orba
This page gives information on utilities in Orba including gas, electricity, water, telephone, etc.

Gas (Butano/Propano)
Large bottles for central heating are available from Repsol or Cepsa on the following numbers:
Repsol, Pego: 965 570 715 (deliveries usually Tuesdays) or CEPSA, Javea: 965 791 566 (Email: gasenvasadoxabia@gasante.es)
If you have bought a resale, your property should already have a contract with Repsol for the supply of the orange gas bottles. With a new house the builder should set up a contract for you.
Small bottles are available locally at Berenguer (John Deere), Marorba or Dasi



Electricity
Electricity in the area is provided by Iberdrola. You can contact them as follows:
Customer Service:900 225 235 (24 hours) | In English: Tel. 900 322 044 (from within in Spain) or 00 34 916 496 330 (from abroad)
Technical Support Service (Faults): 900 224 522(24 hours) | Emergencies: 900 171 171 | Visit Iberdrola's website in English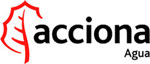 Water
The water company in Orba is Acciona. Their office is at Avinguda de les Amèriques, 30. The main office number is 965 584 115 and foremergencies (breakdowns or leaks) call 617 405 581
Opening hours are Monday, Tuesday, Wednesday and Friday from 10am to 1pm, and Thursday from10am to 1pm and 3pm to 6pm although office is currently closed due to the coronavirus lockdown. E-mail is acciona.agua.orba@acciona.com
The tap water in Orba is drinkable. Should you need the services of a plumber look in the local press or ask a neighbour to recommend one. Water leaks in the street (ie outwith your property), loss of pressure, or other problems should be reported to Acciona. If you find a leak in your property you would require to contact a plumber.



Phone
Movistar: English speaking support: 1004 (Spanish Cust Service: 900 101 010) If dialling 1004 and you only hear announcement in Spanish, then to be answered in English, wait for a break in the Spanish recorded message and then say clearly "English". You can text fault reports for landlines by sending a free SMS from your mobile to 1002, indicating the affected phone number followed by a brief description of the problem eg "965543123 No me funciona la linea." Website:
www.movistar.es
If you are only looking for internet connection and don't need a landline there are other options including
Hola Wifi
,
Aeromax
and
Excom
.
Waste Disposal & Recycling
If you live on El Capso, your household rubbish should be left in the bins situated next to the mail boxes, on Calle de la Rota. These bins are for domestic waste only and are split into recycling containers for glass, plastic, paper, organic and general waste. More information on the recycling system in Orba is available here. Larger items (old furniture, washing machines etc) can be collected from your house by sending an email to residus@orba.es with your phone number, address and details of the items to be collected. E-mail is the preferred option, but alternatively, you can call 671 740 799 and ask for Neus. Please also note, this free service is only for collection of a maximum of 3 items of surplus/large furniture etc, and collection is weekly. If you have lots of items (e.g. a house clearance) then you must make private arrangements with a company to collect the items and pay for it. Apparently Dasi or Marorba can assist, or will refer you to the appropriate company.
Skips can be rented from both Marorba and Dasi - contact them for prices as they vary for building and gardening rubbish. If you need to dispose of builder's waste, eg old tiles, Dasi charge €2.12 per capazo (rubber bucket). This site also is a useful tool when searching for registered companies who are legally certified to collect and process waste items of different types (please note entering Alicante/Orba does not always return results so you may need to broaden your area to other nearby towns). Alternatively, contact Kamel on 659 252 094 as he is usually happy to collect scrap items.

Garden/green rubbish should be taken to the Garden Waste/Recycling Centre which is situated next to the water treatment works on the road off Calle Dels Plans into the campo. Click here for exact location on Google maps. There is a charge of €1/cubic metre (or equivalent to one large white builder's bag) which you must pay using a credit or debit card. Opening hours are Monday, Wednesday & Friday 10.30am - 12.30pm, Saturday 10am - 1pm
Firewood
Firewood is available at many local places including Orba Garden Centre on CV 731 on 669 445 632, and from Angel just a bit further along (you'll see the piles of logs at the front of his house) on 610 224 910.

Chimeneas Miralles on Avenida Denia 58, Orba (Tel 965 583 047) sell log burners and gas fires and can service your existing fire or arrange for chimney sweeping, etc. Visit their Facebook page for more information.
Septic Tanks
For nearly all the houses on El Capso the sewerage goes into your own septic tank, and you should be aware that ABSOLUTELY NOTHING EXCEPT THE OBVIOUS & SPANISH TOILET PAPER should be put down your toilet (not even paper hankies). These work efficiently most of the time so long as you don't put down liquids which are not bio-friendly (such as bleach), as this stops the bacteria from breaking down the contents. Generally there is no need to do anything to them, although you can occasionally add some 'Hyzyme' or chopped liver down the toilet if you want. If you return to your house after a few weeks away and there is a 'drain' smell hopefully it will only be because your U-bends have dried out, and nothing more sinister, so just put water down them. Should you need the tank emptying there are adverts in the local press, or contact the following company that has been recommended by an El Capso resident. They offered a quick, same-day service and charged €165 for call out and emptying of tank, although costs will obviously vary depending on your requirements.

Limpieza Paolo: Tel: 965 781 942 or 989 591 694 (agencia)