ACCOMMODATION IN ORBA AND SURROUNDING AREA
This page gives information on accommodation available in Orba and other nearby villages - hotels, hostals, casa rurals, etc.
Hotels & Casa Rurals in Orba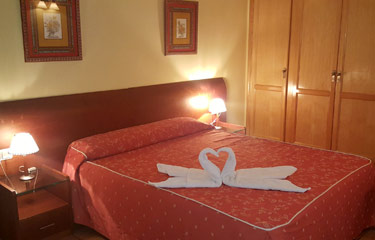 Placa Hostal - In the village square with 6 Double rooms with twin beds, 2 double rooms with double beds and 2 single rooms, all air-conditioned/heated and en-suite with mini bar
Placa Hostal also has a popular restaurant and bar.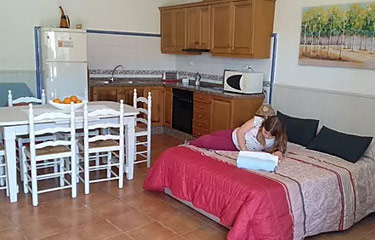 Casa Rural Carrebaix - Complete house with four apartments and a loft to hold a maximum of 32 guests. It is possible to book a loft (for 2 persons), an apartment (to hold 4-6 persons) or any combination of them, even the complete house. Apartments have a kitchen with oven, microwave, fridge and coffee machine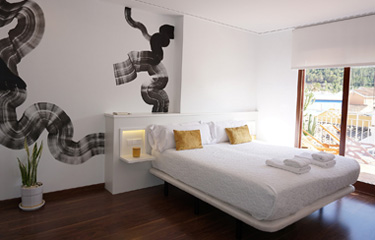 Mardenit opened in 2017 in the centre of Orba, with choice of 5 modern en-suite double rooms, some with balcony and mountain views. Rooms include tea-coffee makers, air-conditioning/heating, microwaves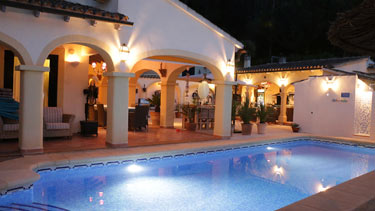 Casa Orbeta on Calle Petriu 1 (about 10 minutes walk to the centre of Orba) is a bed and breakfast with 5 guest rooms, heated swimming pool, large outdoor area with terrace




Hotels & Casa Rurals close to Orba
In the next village Tormos, just 2km away,
Casa Alestelou B&B

Slightly further away, there are some other hotels such as
El Botanico at Sagra
Hotel Alahuar in Benimaurell
Castell de la Solana in Alcalali
Hotel Casa Julia in Parcent
Buena Idea Casa Rural in Jalon
Casa con Destino in Jalon
Cuatre Finques in Jalon
Casa Les Olivas in Benichembla

Villa Rentals
Ask around for recommendations, as most of your neighbours will know someone who rents out their villa, or use one of the booking companies such as Orba Holiday Rentals, Home Away, Holiday Lettings, Find the Real Spain or Owners Direct.
Camping
The nearest campsite to Orba is at Campell
Camping & Bungalows Vall de Laguar


There are many campsites on the coast, in Denia, Javea and other locations. For more information on them and others in the area click here